On the occasion of Daniel Young and Christian Giroux's Berlin 2013 / 1983, ARCH+ and DAZ welcome Berlin based architect Tobias Engelschall whose recently published book "Zustände. Eine Topografie architektonischer Transformationen in Berlin" deals with transformations and the relationship of the past and the present. His work reveals that todays multiplicity of formal languages always emerges from what already exists. His collection of buildings presents what cannot be seen but through memories, plans and images.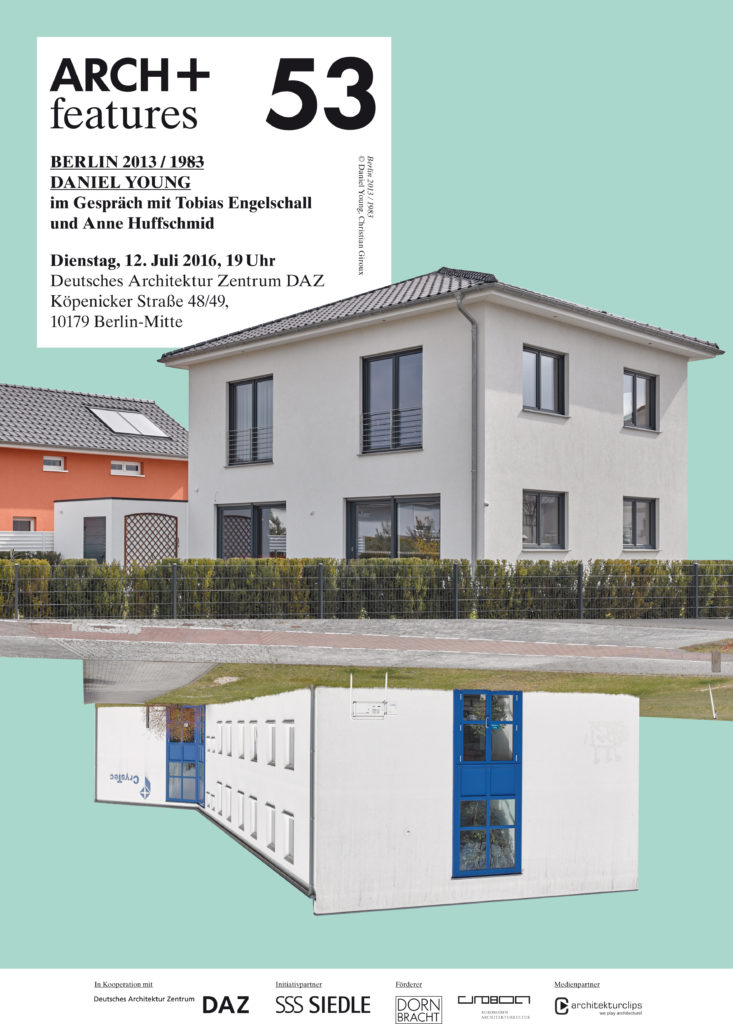 His reflections will be discussed together with Anne Huffschmid, cultural scientist and author. Her main research areas include discourse analysis, urban studies and ethnography, memory, gender and visuality. Her recent projects include a research on Memoria in the Megacity from 2008 till 2012, which deals with the staging of memory and strategies and conflicts in urban public space in Buenos Aires and Mexico City.
The nearly mechanistic, two channel video documentation by Dan Young and Christian Giroux discloses the production of architecture in Berlin over two different periods while poignantly revealing vast intervals of generic peripheral city.
The discussion on the condition of architectural production will be moderated by Anh-Linh Ngo, chief editor of ARCH+. The talk will be held in German and English. There is the chance to enjoy the exhibition with refreshments.
#DAZBerlin #Berlin20131983