After Alexandra Schmitz, Ulrich Grenz and Philipp Loeper had planned the Elbphilharmonie as part of Herzog & de Meuron, they decided to set up their own office in Hamburg. While total works of art continue to interest them, they are increasingly focusing on ecological and social issues.
Thus, they are continuously transforming a hall of the former cargo station in Hamburg into a "rehearsal space" where they work together with related disciplines on a reduction of means. On November 3, asdfg Architekten will discuss (in German) with Maximilian Liesner (editor at der architekt) how this can succeed and what transport boxes have to do with it.
Participation in the event is free of charge. To comply with protection and hygiene requirements, seats are limited. Please note the current information on the visit to the DAZ.
The venue this time – to ensure that the minimum distance is ensured – is the DAZ exhibition space.

Invitation card: neu im club_2021_5_asdfg Architekten_digital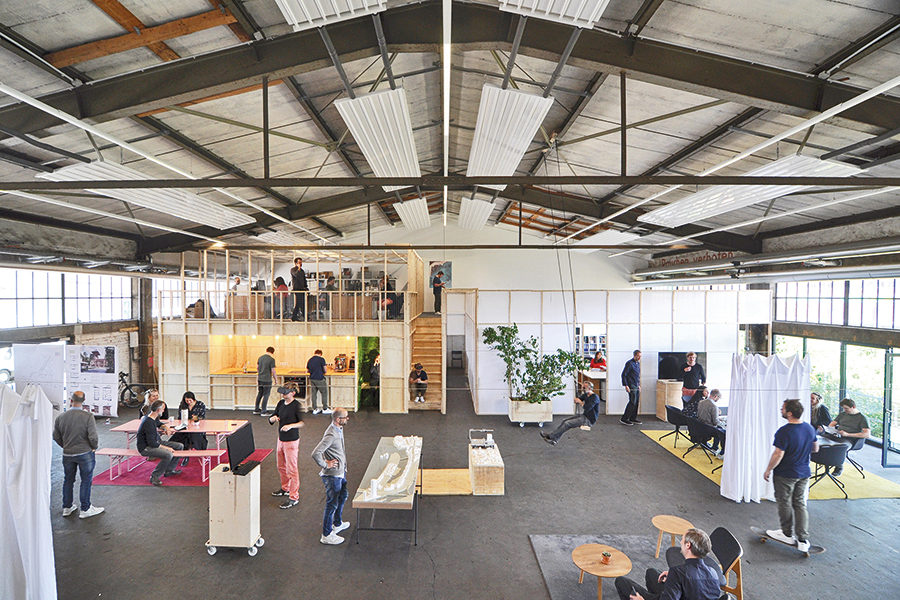 www.neuimclub.de