Talk at DAZ-Glashaus: 02.05.2018, 19h
The BDA's newest members will be the focal point of the neu im club series at the DAZ Glashaus, which will run parallel to the presentation of new offices in the BDA magazine der architekt.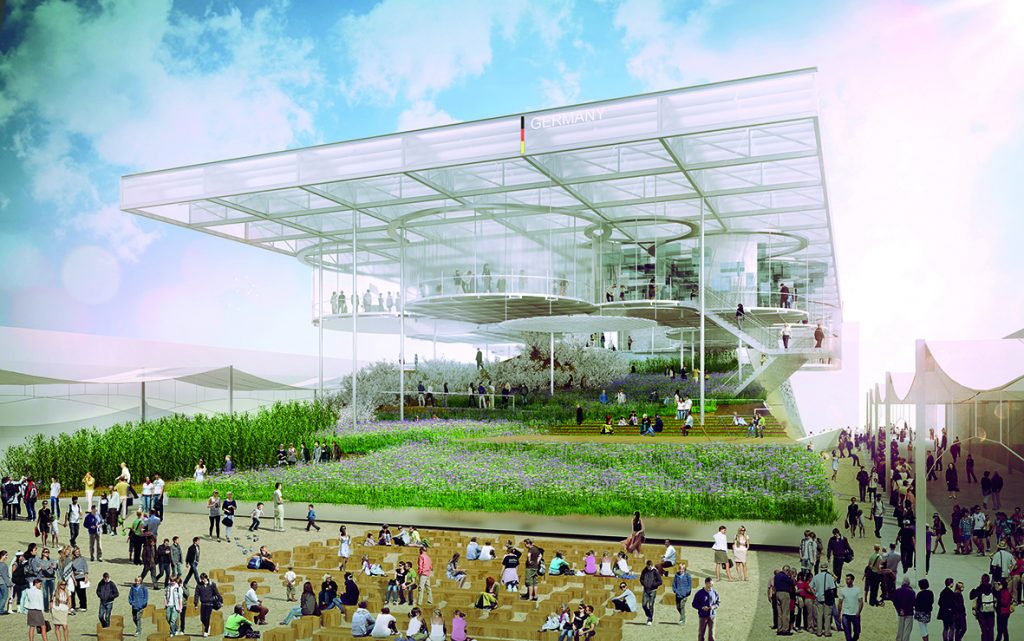 Haascookzemmrich STUDIO 2050 first became known to a wider public in 2013, when its design for the German Pavilion took third place at Expo 2015 in Milan. Since its founding a year earlier, the Stuttgart office has been working on a large number of projects; it currently has six construction sites in operation, some of them nearing completion. What the firm's projects have in common is an ecological approach, an understanding of the city as resource, and an active use of existing urban architecture.
On 2 May, Martin Haas, David Cook, and Stephan Zemmrich will discuss their work with David Kasparek (editor of der architekt). Afterwards, the current edition of the magazine will be presented. Drinks and snacks will be provided.
for inviting friends: facebook event