As part of the special exhibition "alien matter", which is part of the transmediale, the DAZ hosts the work "Plastic Raft of Lampedusa" by artist duo YoHa.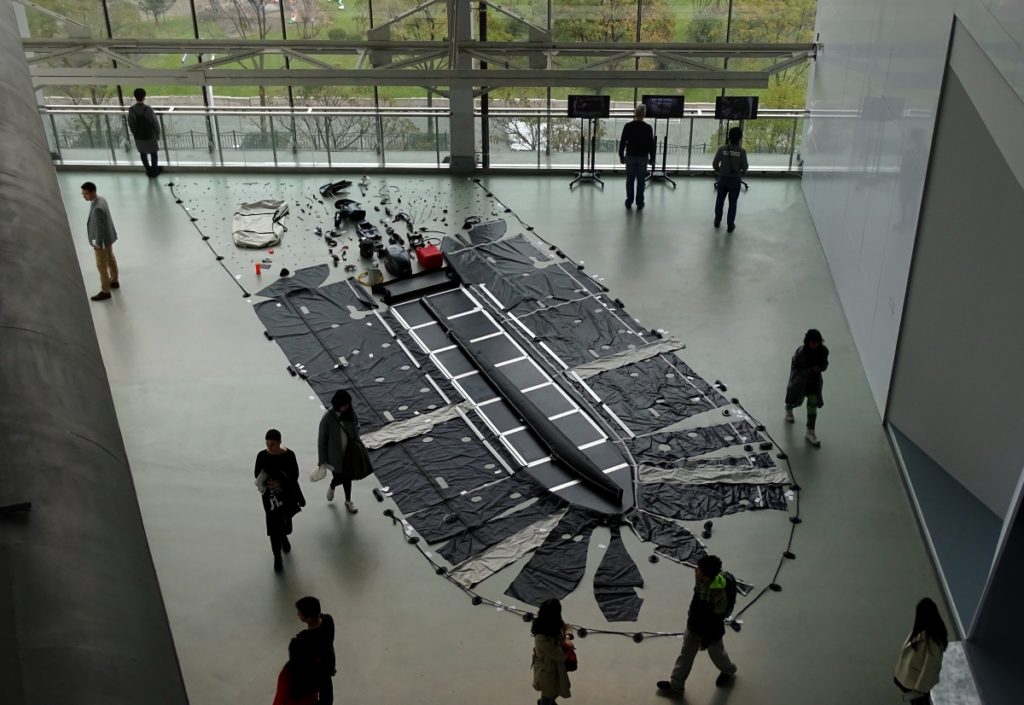 In their work, the artists Matsuko Yokokoji & Graham Harwood explore the circulation of economic, material, and human flows that have a mutual influence on one another. Yokokoji and Harwood are specifically concerned with the rubber boat—a physical object currently associated with the migration of refugees across the Mediterranean, and its related political, social, and economic implications. In their investigation, the boat represents a transversal space in which physical objects and human bodies merge and combine into new entities.
The installation itself consists of a rubber raft and its engine, disassembled into its individual parts. The accompanying video documents a workshop in which the raft was subject to forensic analysis. The first part of the project was realized in Shanghai in November 2016, where a similar boat ("Made in China") was taken apart by the artists in cooperation with Chinese workshop participants.
The work is seen at the DAZ February 2nd – 8th, 2017, daily from 3 to 8 p.m.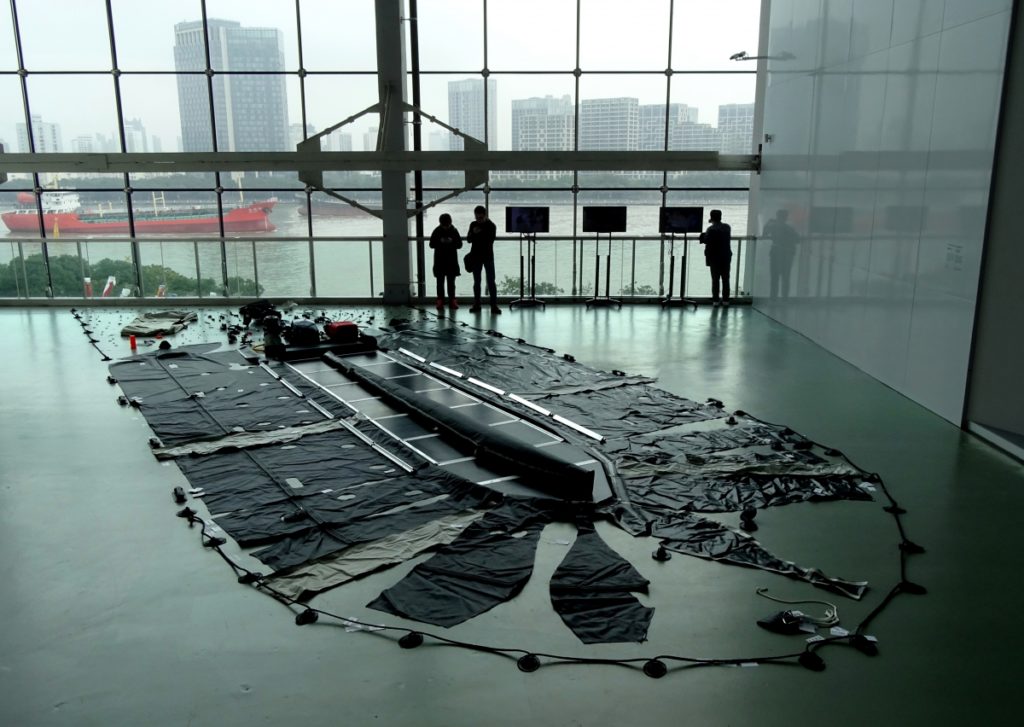 more about the exhibition "alien matter" https://2017.transmediale.de/festival/2017/exhibition