Choreographer and performer Claudia Tomasi worked in the context of "freizeyt" by Ingrid Hora on a collective archive of physical exercises. Along six weeks of research, spontaneously, while visiting the exhibition or on appointment, each visitor could share with Tomasi a physical exercise.
In "Collective archive for a single body" Tomasi performs the exercises previously shared by the audience by retracing the objects, the spaces and the movements through the memory of her body. She transforms, questions, distorts them and blurs the borders between exercise and performance.
Artist talk after the performance with Claudia and Benjamin Tomasi & Ingrid Hora, moderated by Emanuele Guidi, curator of the exhibition.
Choreography and performance: Claudia Tomasi, Live Music: Benjamin Tomasi, Dramaturgy: Elisa Ricci
Claudia Tomasi thanks Ana Laura Lozza and all who contributed with their exercises.
Opening hours of the exhibition:
02.12.2015 – 14.02.2016 // Wed – Sun 2 – 7 pm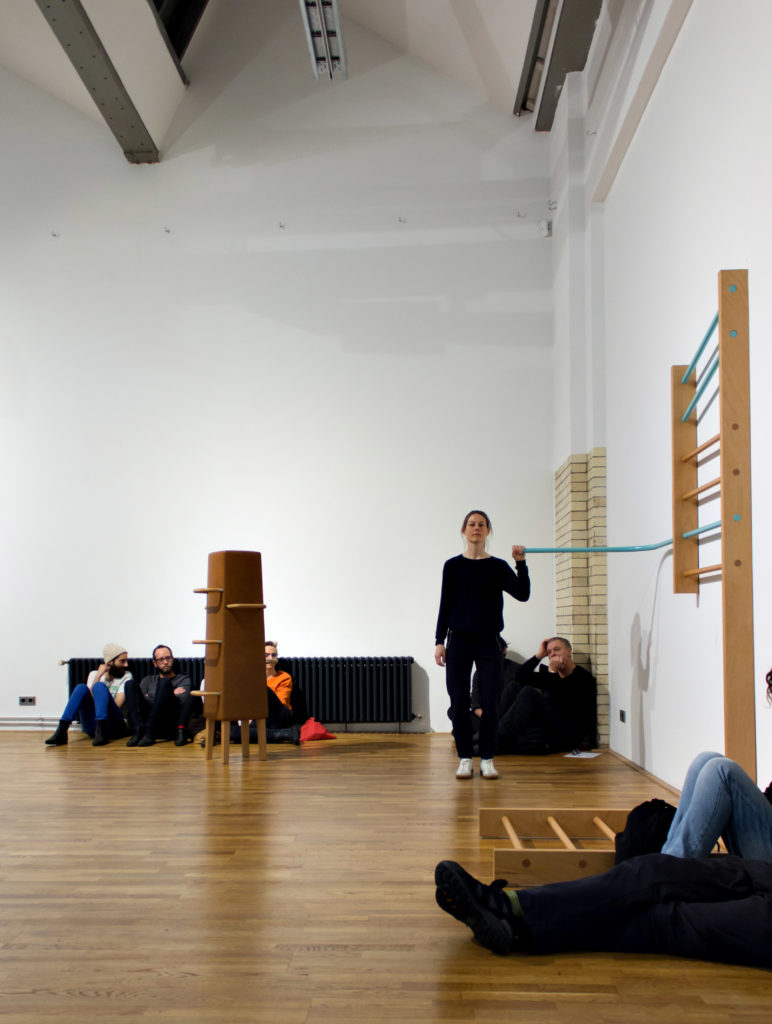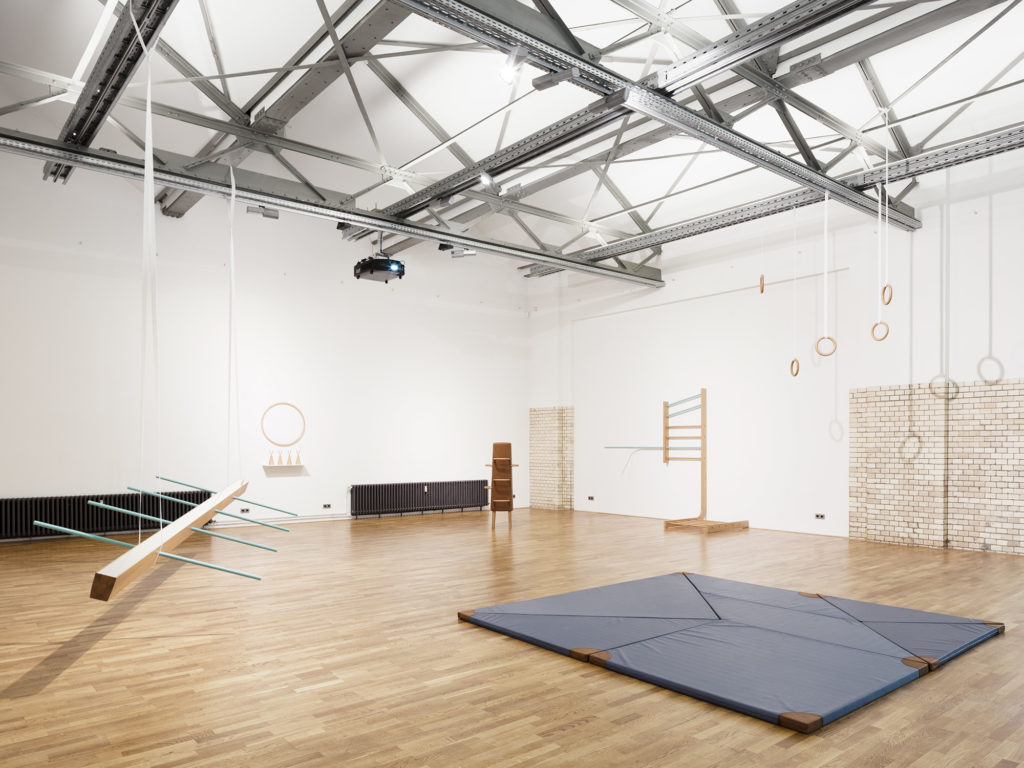 Webseite Ingrid Hora www.ingridhora.com