until 9.8.2020 projection of the work of the young BDA office at the DAZ-Glashaus
The BDA's newest members will be the focal point of the neu im club series at the DAZ Glashaus, which will run parallel to the presentation of new offices in the BDA magazine der architekt.
Two of these new architects are Anna Weber and Peter Tschada of orange architekten, who are presented with their work in the current issue of the magazine "der architekt" (in German).
The best-known building by orange architekten so far is the residential building in Berlin-Friedrichshain, which has made big waves under the name "simply built". Anna Weber and Peter Tschada would like to use the attention they have received to create public awareness of ecologically and socially responsible building: "Our motivation is to show that it is possible to build more sensibly." Their precise knowledge of hard facts such as material suitability, space efficiency and costs opens up design scope for them.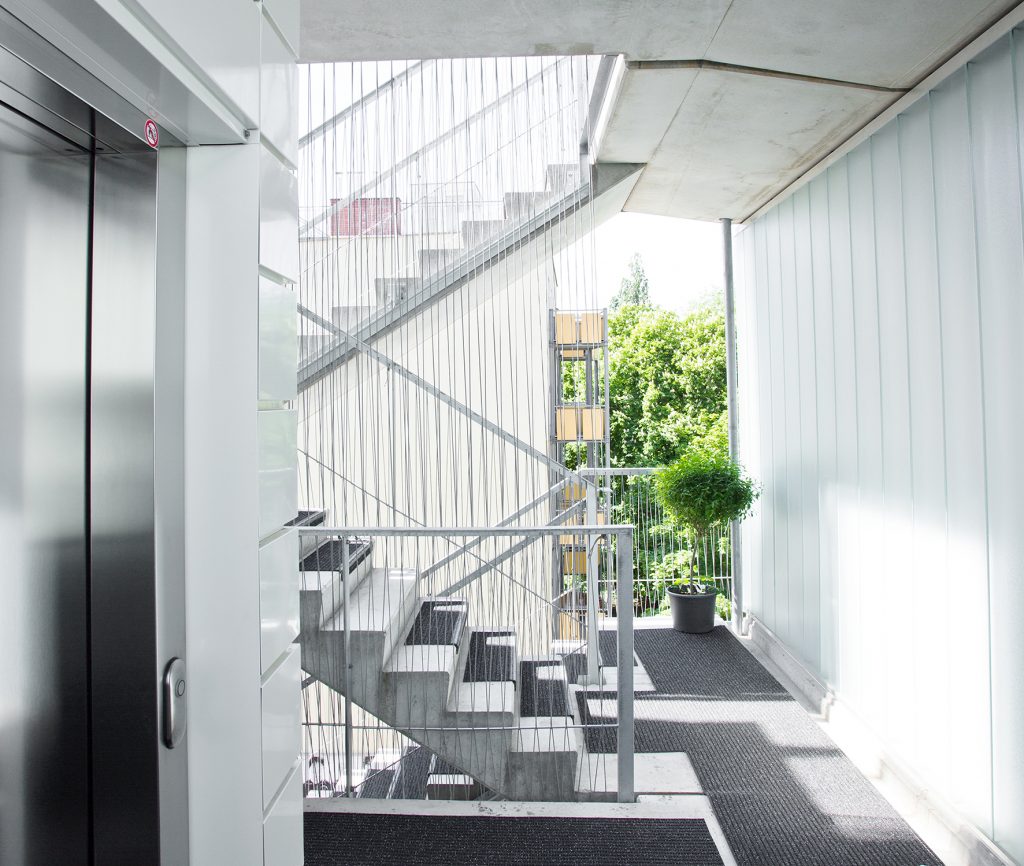 The newly appointed members of the BDA also present themselves in a virtual exhibition on the website www.neuimclub.de: Young architects with ideas and potential show their projects and tell something about themselves.
Until July 31, 2020, an exhibition of the office's work will be projected onto the façade of the DAZ-Glashaus (Wilhelmine-Gemberg-Weg 6, staircase B, 10179 Berlin-Mitte), which can be seen in the dark.