Talk at DAZ-Glashaus: 16.01.2019, 7 pm
The BDA's newest members will be the focal point of the neu im club series at the DAZ Glashaus, which will run parallel to the presentation of new offices in the BDA magazine der architekt.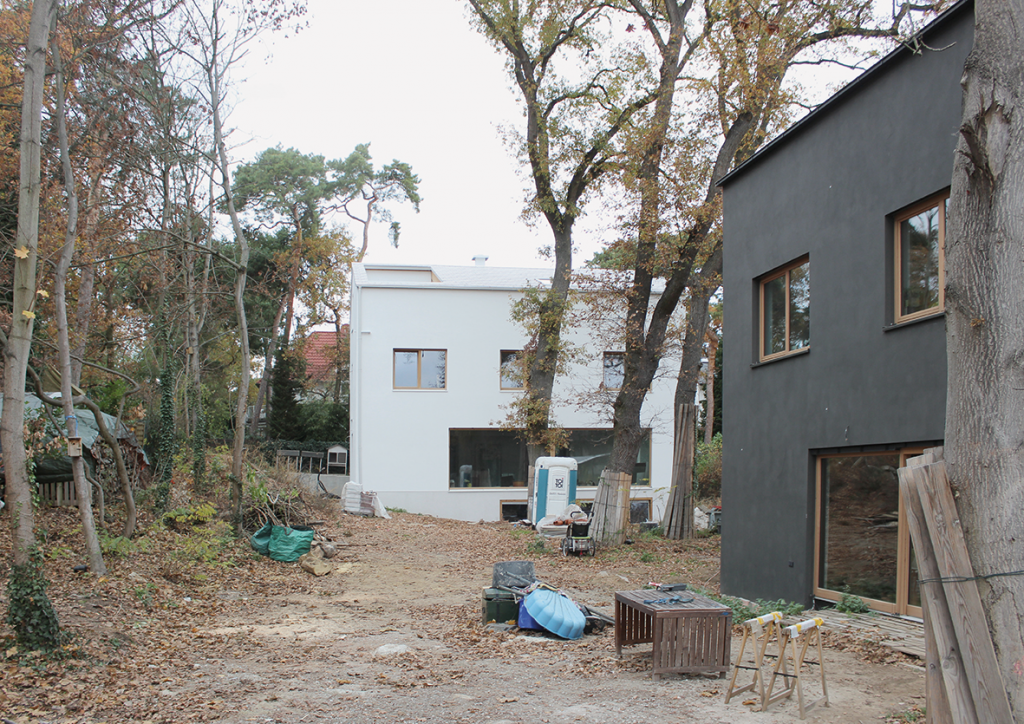 In addition to various reconstruction projects in the Rhine-Main area, Henning Grahn – together with Marc Flick – has made a name for himself with an ensemble of two residential buildings in Mainz-Gonsenheim. One plastered in black, the other in white – and known by locals as "the white and the black house" – the buildings face each other at a 90° angle on a property partially covered by an old stock of trees. Just as impressive as the exterior is the clear floorplan layout inside.
Henning Grahn will be at the DAZ-Glashaus on 16 January to talk with Elina Potratz and David Kasparek (editors, der architekt) about his company's projects. Afterwards, the current edition: "Function. Fundamentals of Architecture III" will be presented. Snacks and drinks will be served.