from 01.12.2020 projection of the work of the young BDA office at the DAZ-Glashaus
The BDA's newest members will be the focal point of the neu im club series at the DAZ Glashaus, which will run parallel to the presentation of new offices in the BDA magazine der architekt.
Two of these new architects are Inga Soll and Heiko Sasse of soll sasse architekten, who are presented with their work in the current issue of the magazine "der architekt" (in German).
Countrywide soll sasse participate in competitions of most diverse building tasks – their large passion. Recently they could convince with the draft for the facade redesign of the city hall Göttingen. The two of them return to their roots as carpenters and metalworkers especially when they interfere with city life on the square in front of their Dortmund office with temporary installations.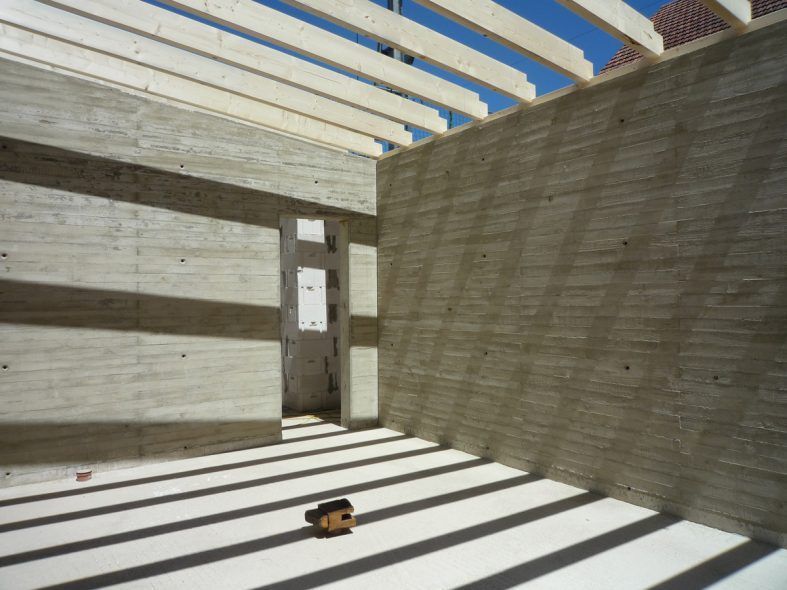 The newly appointed members of the BDA also present themselves in a virtual exhibition on the website www.neuimclub.de: Young architects with ideas and potential show their projects and tell something about themselves.
From December 1st, 2020, an exhibition of the office's work will be projected onto the façade of the DAZ-Glashaus (Wilhelmine-Gemberg-Weg 6, staircase B, 10179 Berlin-Mitte), which can be seen in the dark.