On a shipyard site of the former GDR water police, Berlin architect Tanja Lincke has created a place of architectural and artistic reappropriation. In an ensemble of conversions and new buildings, she plays here with the rough aesthetics of the existing functional architecture, arranged around a ruined garden in which industry and landscape merge into an atmospheric unity. Tanja Lincke also demonstrates her sense for a respectful and at the same time courageous staging of the existing building with a conversion of a prefabricated concrete slab building and the conversion of a steel warehouse from 1923.
On 30 September 2020, Tanja Lincke will talk to Elina Potratz (editor of der architekt) about the work of her office, the appeal of GDR buildings and the connection between art and architecture.

The venue this time – to ensure that the minimum distance is ensured – is the DAZ exhibition space.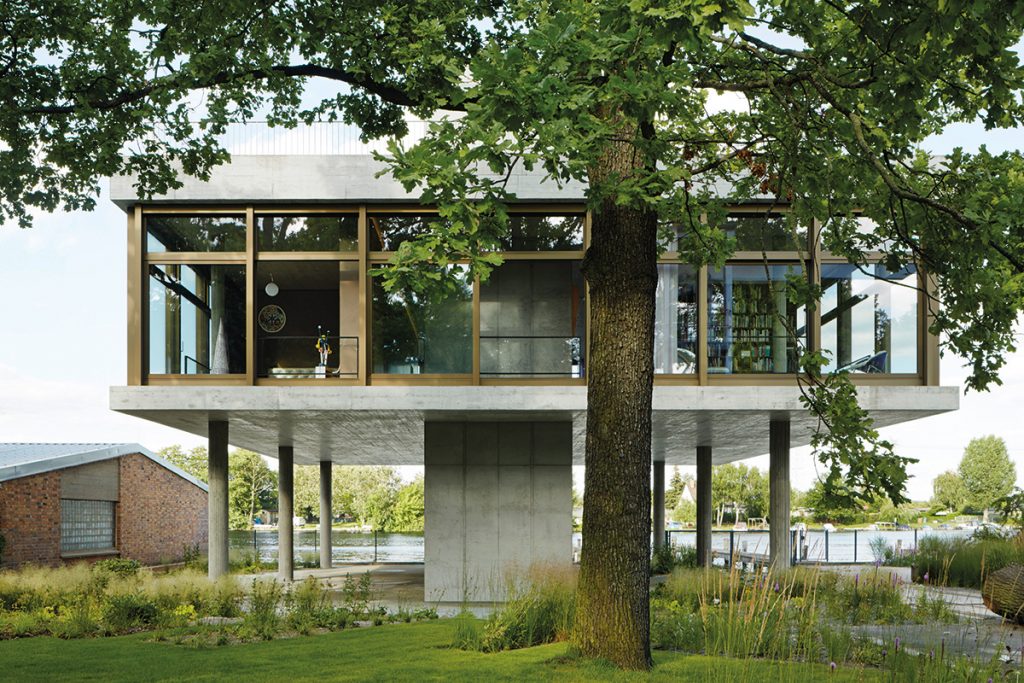 The newly appointed members of the BDA also present themselves in a virtual exhibition on the website www.neuimclub.de: Young architects with ideas and potential show their projects.
Until October 31, 2020, an exhibition of the office's work will be projected onto the façade of the DAZ-Glashaus (Wilhelmine-Gemberg-Weg 6, staircase B, 10179 Berlin-Mitte), which can be seen in the dark.