Talk at DAZ-Glashaus: 16.10.2019, 7 pm
Berlin architectural firm Rundzwei seeks to demonstrate with its buildings
that good design and sustainability can come together successfully. And demonstrate that it has – for example, with its Corkscrew House (Korkenzieherhaus) in Berlin-Staaken neighborhood. The name of the
timber construction refers on the one hand to its interior spiral
staircase, which links cleverly arranged spatial levels, on the other hand, to the elegant façade made entirely of cork. The architects always develop their designs with an eye to history and place, which serve as creative breeding ground for their formal and material innovations.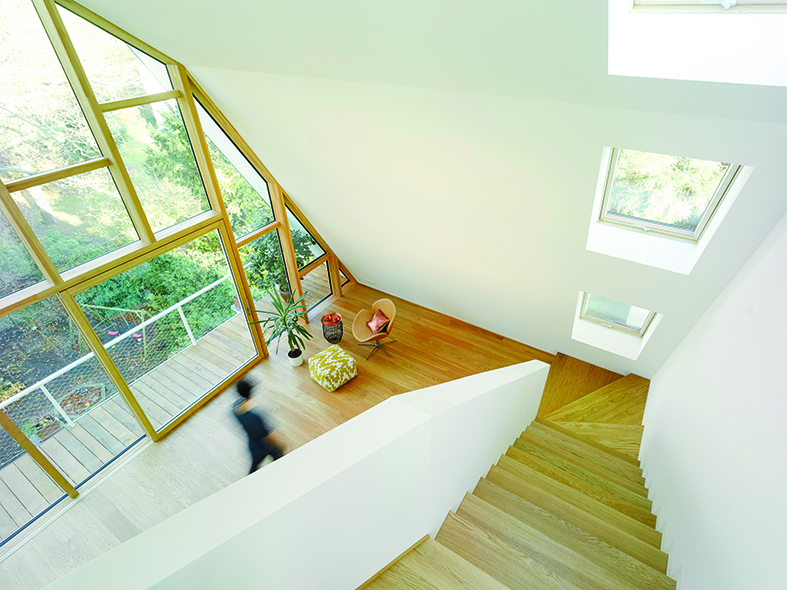 On 16 October, Andreas Reeg and Marc Dufour-Feronce will discuss their firm's work with Elina Potratz (editor, der architekt).
Snacks and drinks will be provided.
Where to find the DAZ: www.daz.de/en/how-to-get-there/