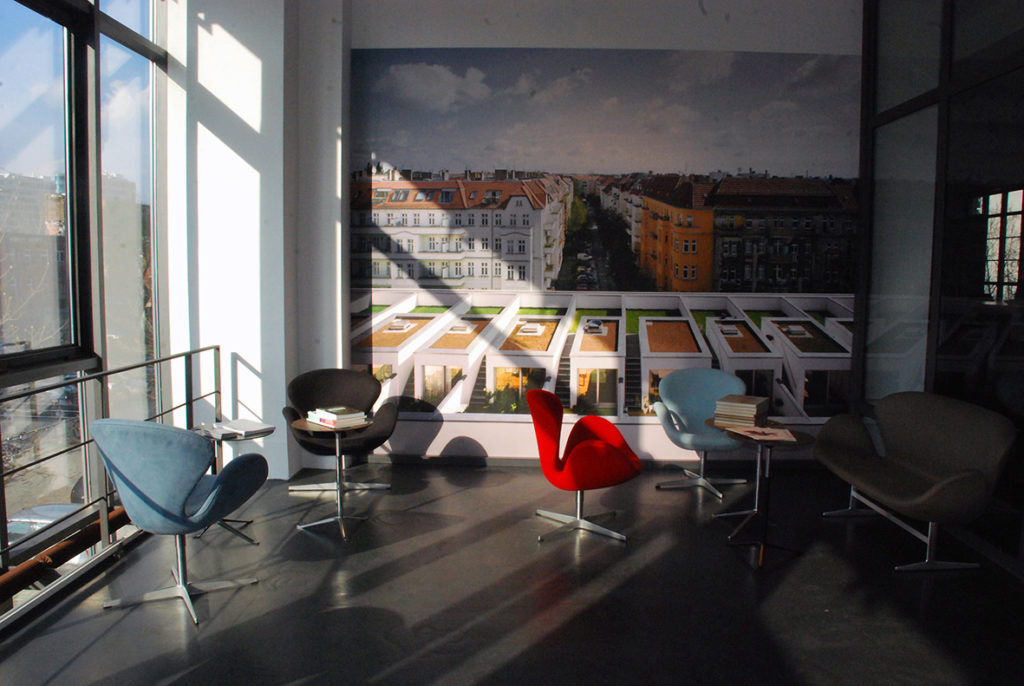 The BDA's newest members will be the focal point of the "neu im club" series at the DAZ Glashaus, which will run parallel to the presentation of new offices in the BDA magazine der architekt. Emphasis will be placed not just on the buildings, but on the working methods and motivations of their architects.
Selected projects will be displayed on the façade of the Glashaus, a glowing presentation for visitors and passersby alike. In a reading lounge, magazine articles and architect interviews offer insight into the offices' work. Every presentation will open with a reception.

zanderrotharchitekten: 6.3. – 17.4.2014, Mon – Fri, 10 a.m. – 5 p.m.
zanderrotharchitekten take on projects that explore high-density urban areas and reshape the structures of postwar serial construction. Experimentally, and with a penchant for point symmetries they develop projects based on a combination of economic constraint and information gained from the site and those who inhabit it. zanderrotharchitekten always respond with the necessary flexibility in its design concept, which in the end is what makes the house and space what it is.
On March 5th, Editor in Chief Andreas Denk and DAZ Artistic Director Matthias Böttger presented the current issue of der architekt and talked with Christian Roth and Sascha Zander about their work.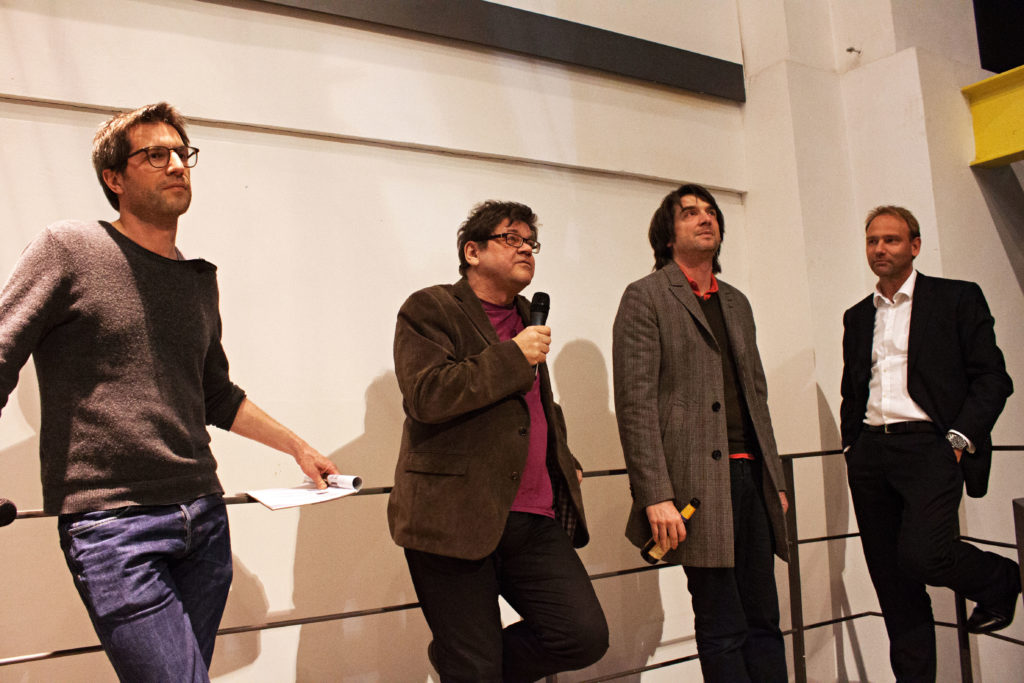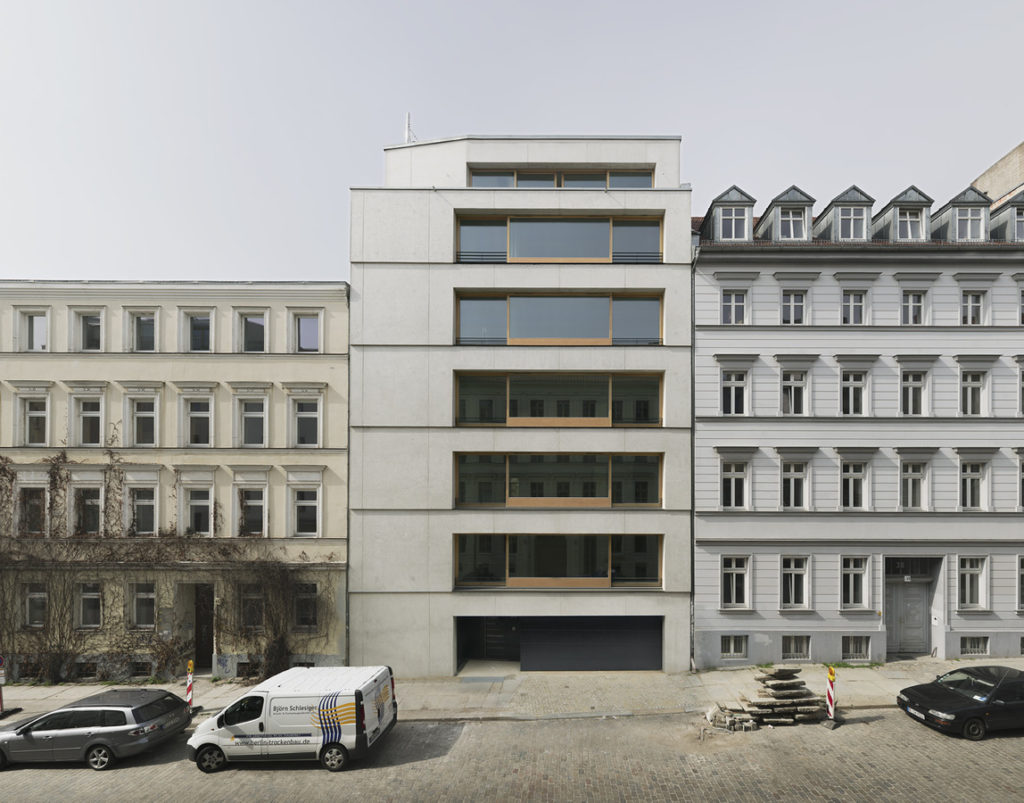 Homepage of the architects: www.zanderroth.de