Talk at DAZ-Glashaus: 06.03.2019, 7 pm
The BDA's newest members will be the focal point of the neu im club series at the DAZ Glashaus, which will run parallel to the presentation of new offices in the BDA magazine der architekt.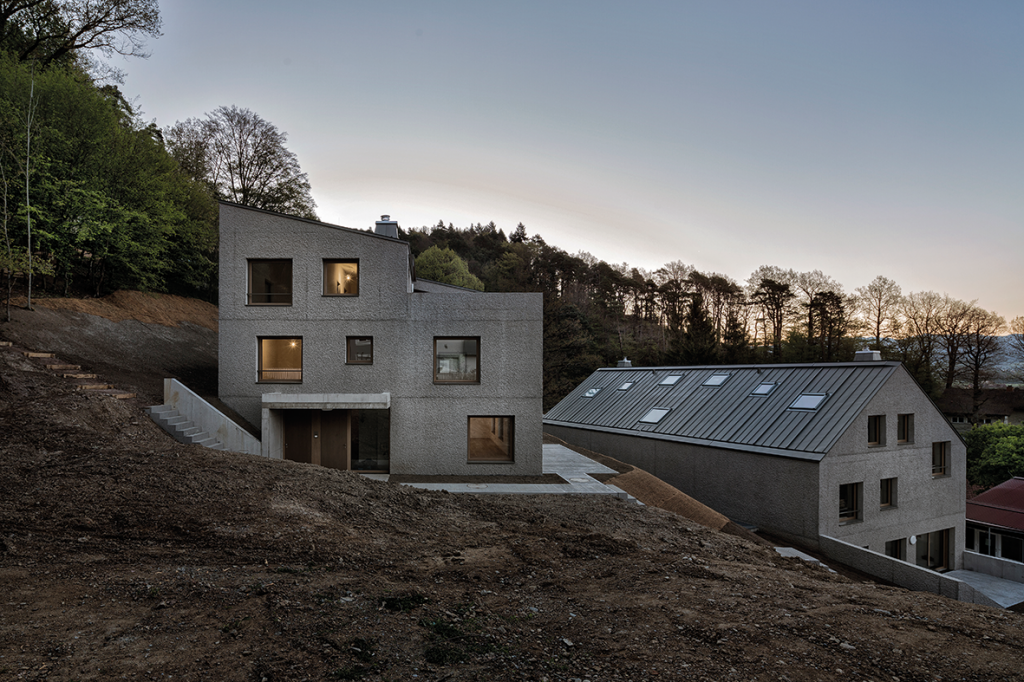 After ten years in Switzerland, architects Christoph Justies and Nic Rünzi returned to Germany in 2015. Their first solo project, a stunning two-home ensemble overlooking the Dreisam valley near Freiburg, clearly testify to the Swiss influence. Nestled deep within a mountain slope, the two exposed concrete houses impress with the quality of their materials and details. The buildings the architects have created since then, and the ones they're working on now, testify to the high standards of Justies / Rünzi Architekten.
On 6 March, the DAZ Glashaus will welcome Christoph Justies and Nic Rünzi to discuss their work with Elina Potratz and David Kasparek, both editors at der architekt. Afterwards, the current edition of the magazine will be presented over snacks and drinks.