Opening: 7.6.2018, 19h Exhibition: 8.6. - 29.7.2018
The DAZ shows ehrlichmonument – an installation by Friedrich von Borries, Jens-Uwe Fischer and Frieder Bohaumilitzky.
Franz Ehrlich (1907-84) was a student at the Bauhaus, an architect, and designer. He operated under the extreme political conditions of the 20th century: as a prisoner at Buchenwald concentration camp, as a modernist working within a Stalinist East German state, and as an assimilated nonconformist in the GDR. His best known works include the Rundfunkhaus on Berlin's Nalepastraße, the 602 furniture series for the Deutsche Werkstätten Hellerau, and the entrance gate of Buchenwald.
What can we learn from Ehrlich? Above all, that any designer who wants to change society cannot just deal in surfaces, objects, and spaces, but must intervene in structures, change organizational forms, and advance new decision-making patterns.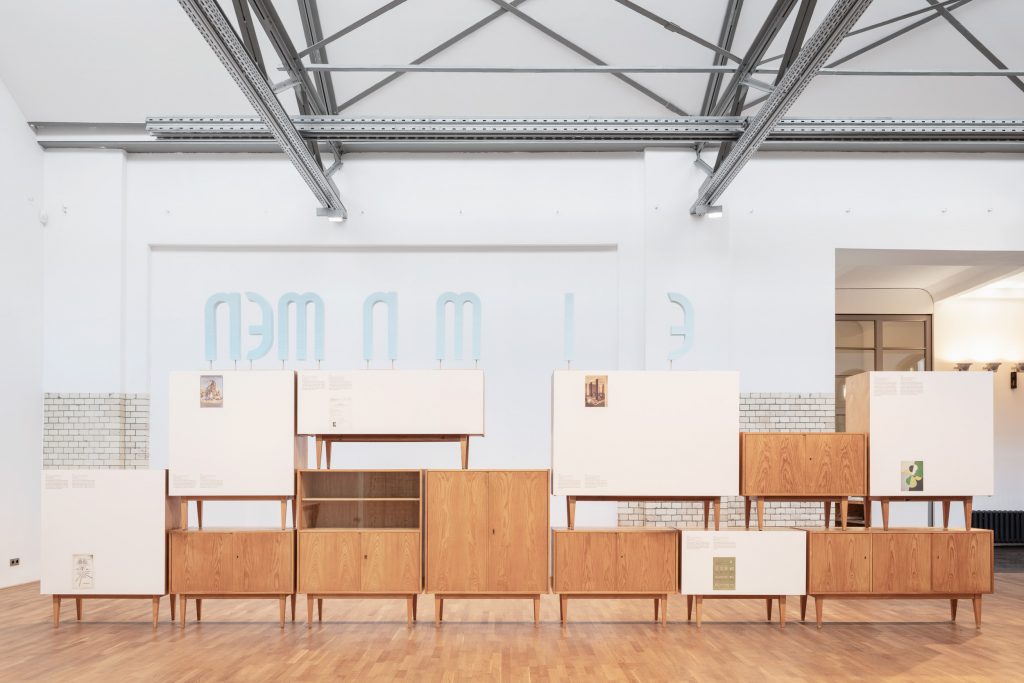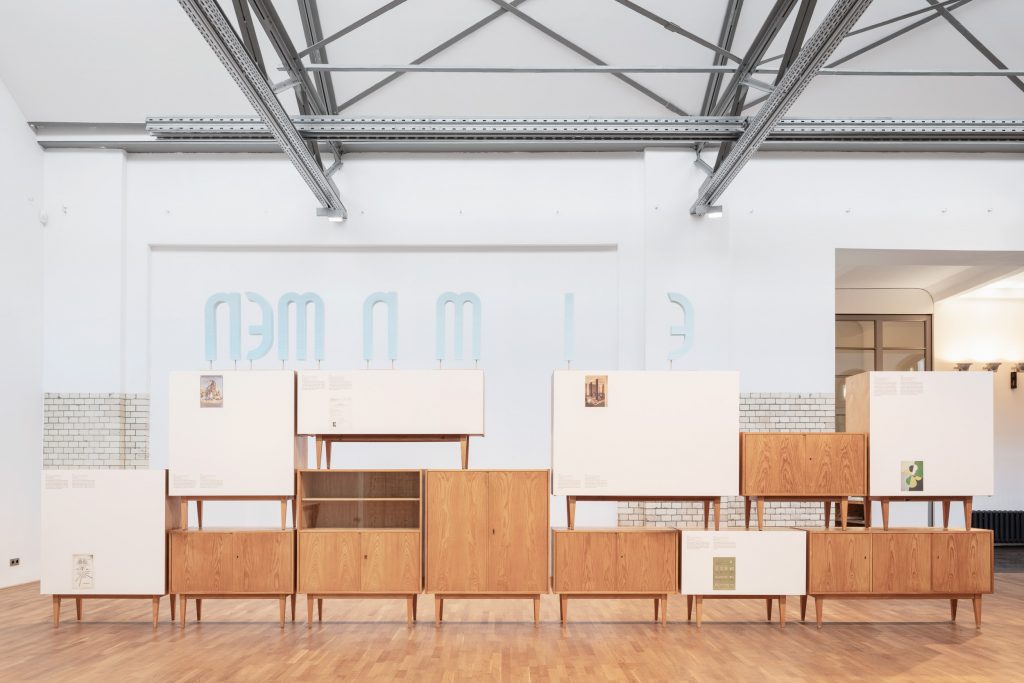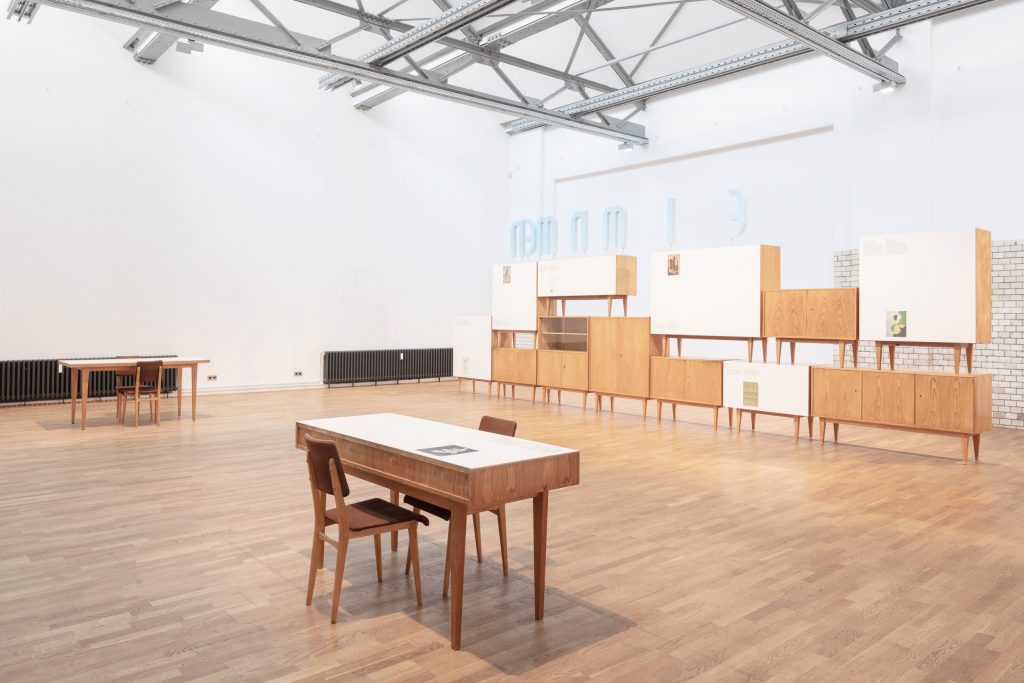 Matthias Böttger, Artistic Director of the DAZ, and Friedrich von Borries spoke at the opening on June 7, 2018
Side events
Make City Festival 2018 – Berlin Remixing
14.06. – 01.07.2018 in Berlin
more information
Architecture exhibitions weekend Berlin
16. – 17.06.2018,  12 am – 8 pm
more information
Excursion to Berlin-Buch
23.06.2018, 2 – 6 pm
Visit of the Franz-Volhard-Clinic planned by Ehrlich on the grounds of the sanatoriums in Berlin-Buch with conservationists Dieter Leukert as well as Friedrich von Borries and Jens-Uwe Fischer. The tour starts at 2 pm with an introduction to the ehrlichmonument at DAZ, then we go by bus to Berlin-Buch and back.
Participation is free, registration is required at mail@daz.de.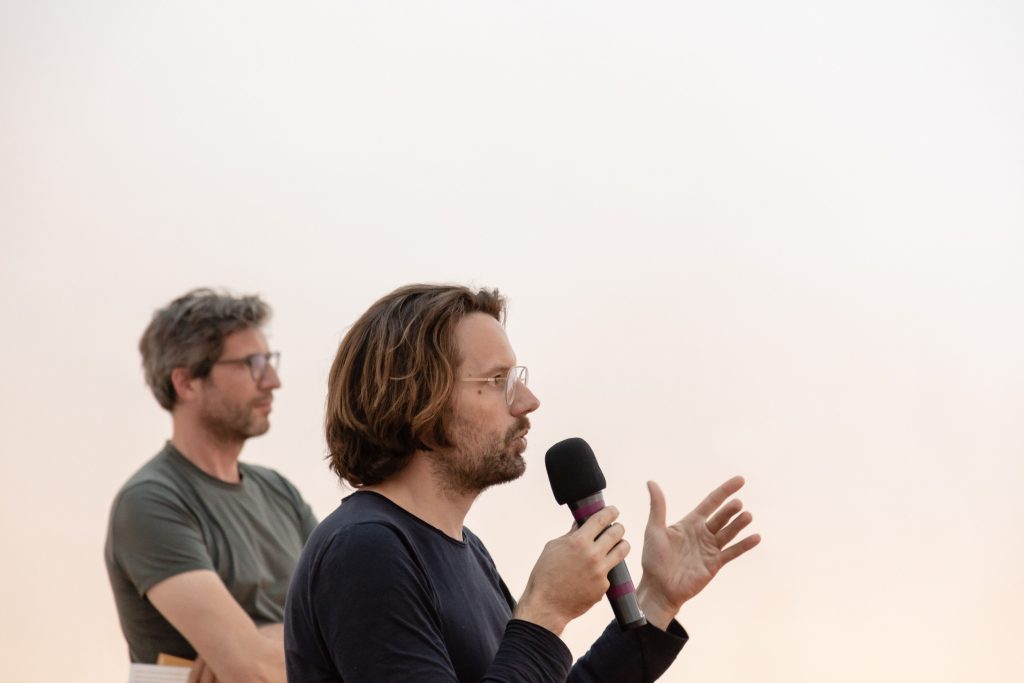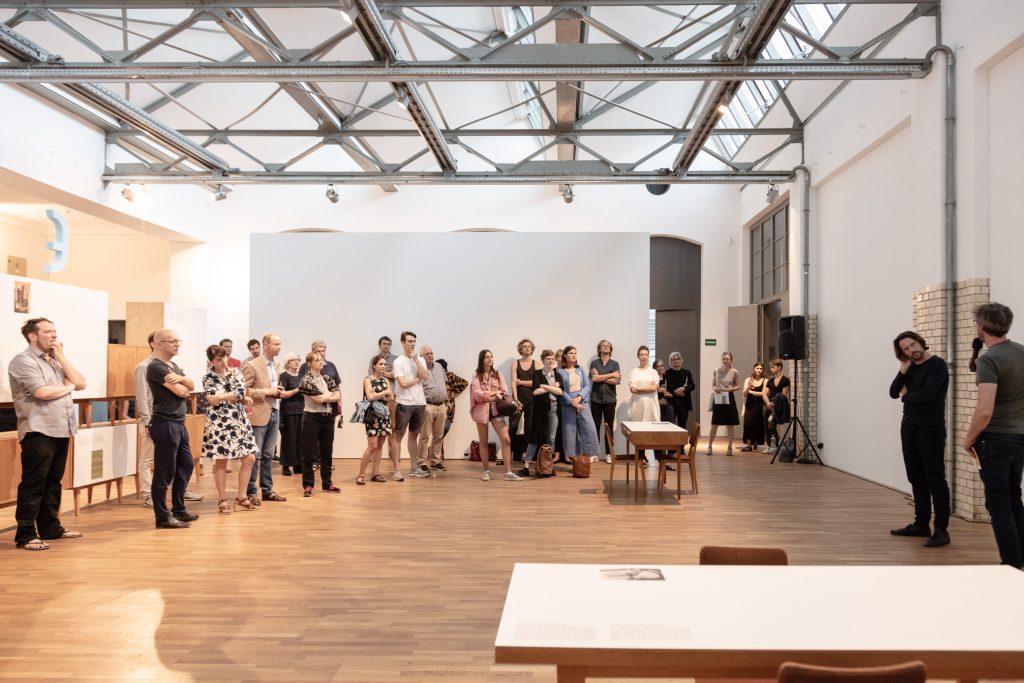 The ehrlichmonument was created as part of the research project "Franz Ehrlich. Biography and catalog raisonné" (BO 3335/9-1), funded by the German Research Foundation (DFG) and carried out at the University of Fine Arts of Hamburg (HFBK).
exhibitions graphicg: Ingo Offermanns and Claudia Koch