Wed - Sun 2 - 7 p.m.

A SPACE IS A SPACE IS A SPACE is a performative and narrative exhibition conceived by three curators – Karima Boudou, Céline Poulin, Agnès Violeau – to probe notions of social context, public space and performance as possible discursive platforms. The exhibition orchestrates a polyphony of perspectives relating to staged realities: the physical space of the DAZ, the urban environment on the banks of the river Spree, the Internet – with the website Mind The Gap – and editorial practice as sites of public exchange. The exhibition invites visitors to compose or deconstruct their own propositions within these spaces through documents or objects that are then activated within or beyond the site.

Heiner Farwick, President of the Association of German Architects BDA, Cathy Larqué, Institut français, Emmanuel Suard, Cultural Counsellor of the French Embassy, and the curators of the exhibition delivered the opening speeches, followed by the launch of the magazine JBCQVF and a performance by Lyllie Rouvière with Hanna Kritten Tangsoo.
Curators: Karima Boudou, Céline Poulin, Agnès Violeau
Spatial Concept: Jean-Pascal Flavien
With: Kader Attia / Rosa Barba / Nina Beier & Marie Lund / Laetitia Bénat / Peggy Buth / Natalie Czech / Jason Dodge / Jimmie Durham / Jean-Pascal Flavien / Alicia Frankovich / Rainer Ganahl / Christian Jankowski / Thomas Locher / Markus Miessen / Joanne Pouzenc / Michael Riedel / Lyllie Rouvière / Dennis Rudolph / Vanessa Safavi / Eric Stephany / Rosemarie Trockel / Clémence de la Tour du Pin / Tris Vonna-Michell

In Extenso – Erweitert is a project by the Bureau des arts plastiques of the Institut français
and DAZ and it questions "How to rethink space and matter?". As part of the "Jeunes Commissaires" young curators program, the French curators Karima Boudou, Céline Poulin and Agnès Violeau were invited to work with artists, architects and writers to experimentally explore this question at the intersection of art and architecture. As an idea exchange on physical and social space, the project enables expanded interaction. In 2014, a first discussion series at the Y-Table at DAZ made its working processes and curatorial approaches both visible. Now the second phase, the A SPACE IS A SPACE IS A SPACE exhibition, is on display at the DAZ until 8th November 2015.
Artistic direction: Marc Bembekoff (Curator), Matthias Böttger (DAZ), Cathy Larqué  (Bureau des arts plastiques, Institut français)
Side events:
24.9.2015, 7 pm – Performance "Public Apology" by Dennis Rudolph: The artist presents a public apology projected live into the exhibition.
19.10.2015, 6 pm  –  Reading group with architect Joanne Pouzenc: The readings will
focus on forgotten revolutionary movements related to the new communities at the river Spree.
19.10.2015, 8 pm  –  Screening "The diggers" by Ali Cherri: The artist will present his film "The Diggers" and discuss it with his research on archaeology in the Arab World.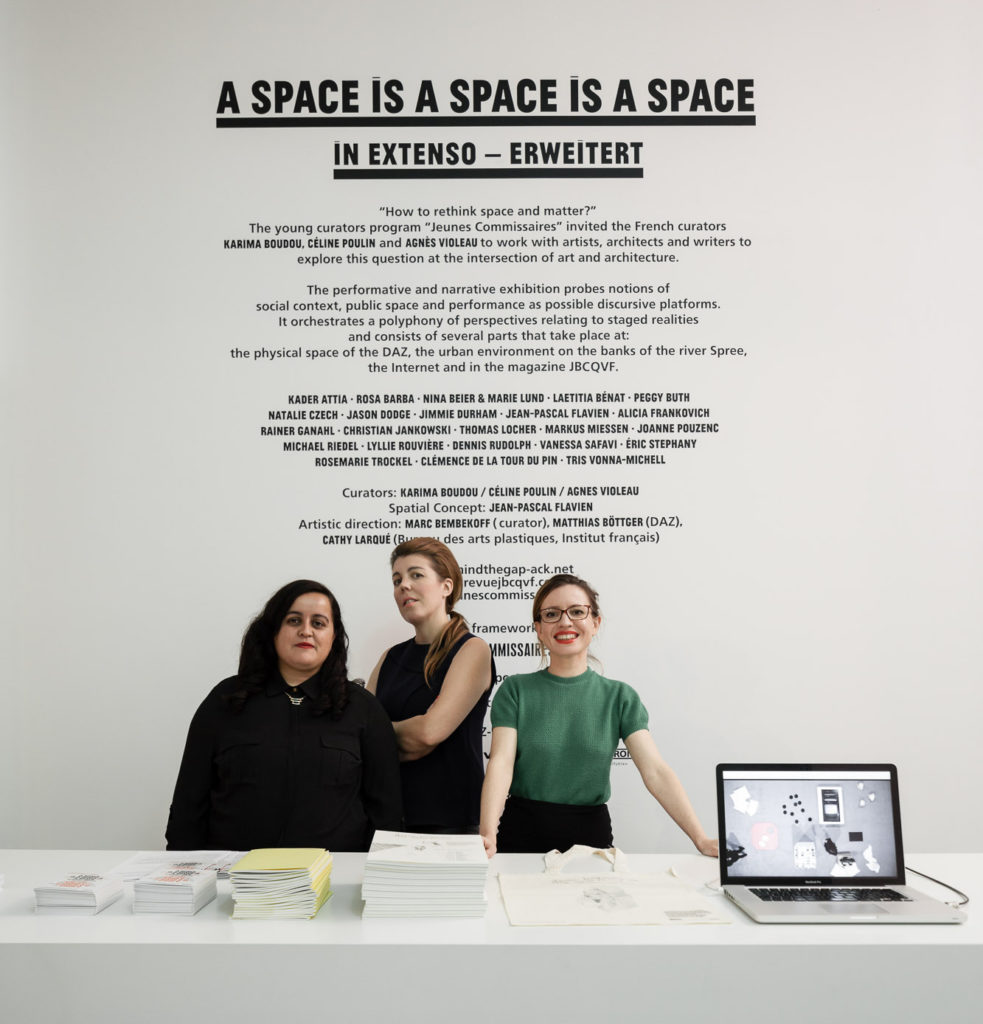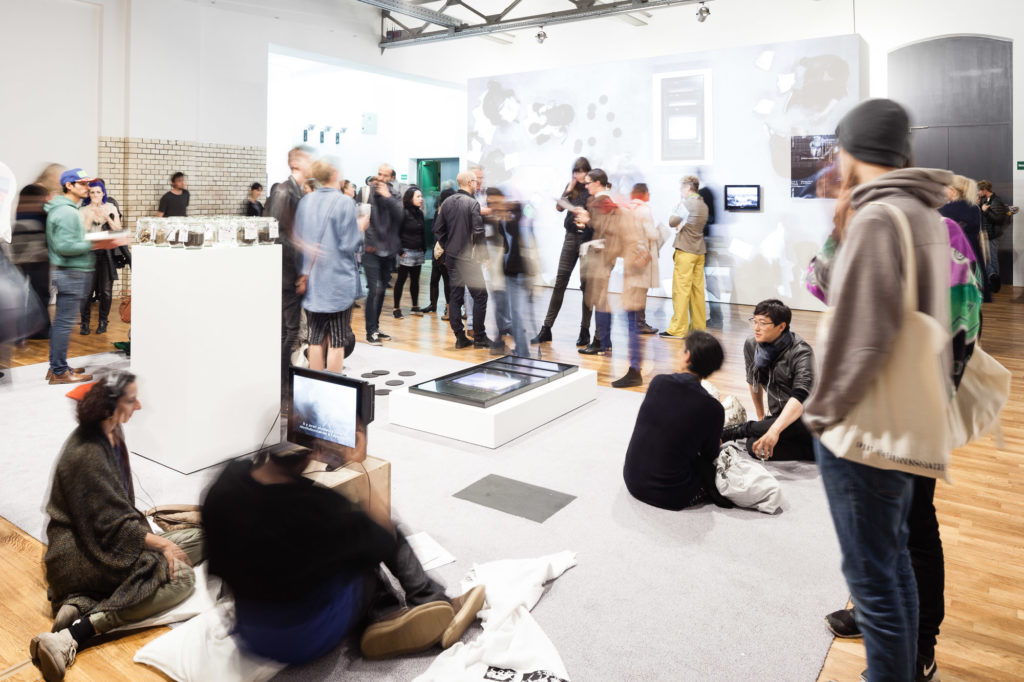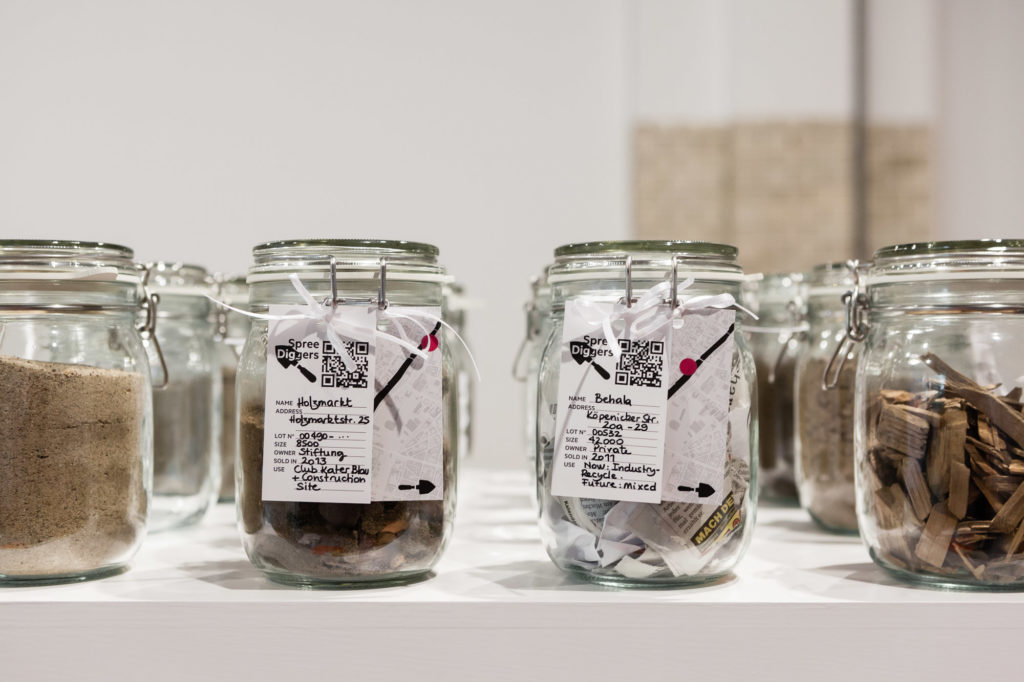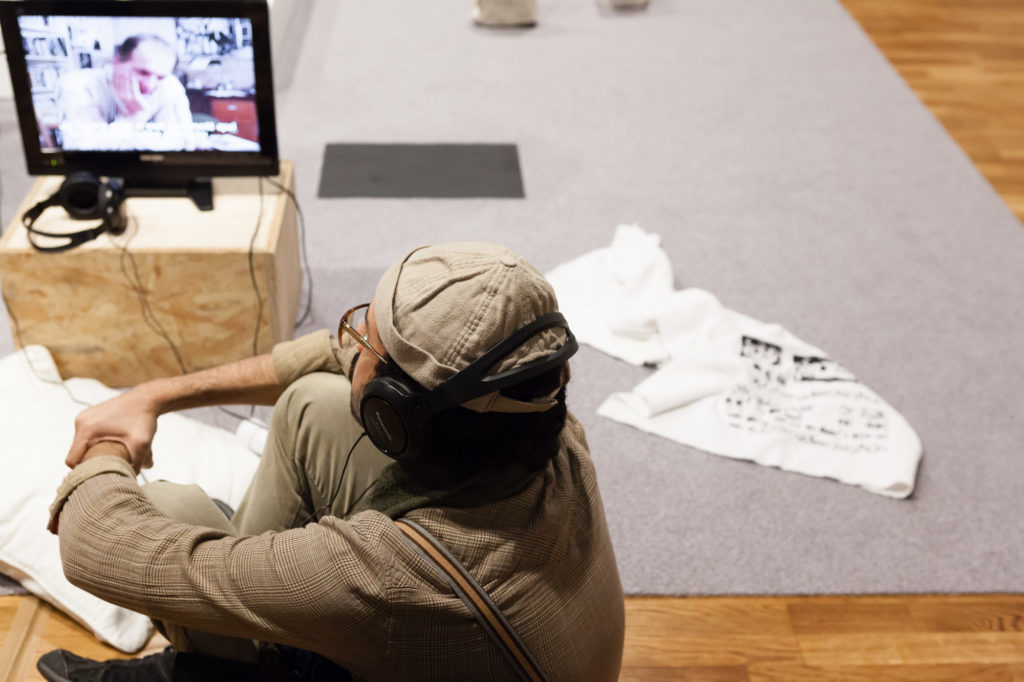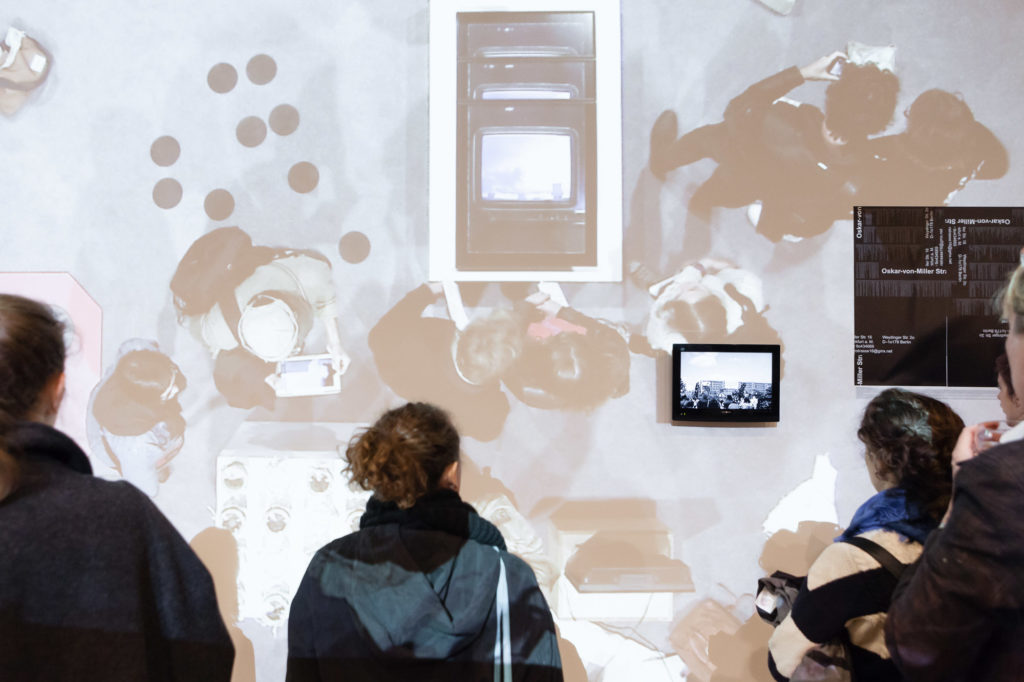 Jeunes Commissaires www.jeunescommissaires.de/de/ausstellung