The exhibition will be shown at the DAZ as soon as exhibitions are allowed to reopen.
We very much hope to welcome you again personally at the DAZ soon. The exhibition will be open to the public as soon as the current situation allows it. We will inform you about the new opening date as soon as possible!
You can shorten your wait with this digital exhibition tour (in German):

In ten strategies architects and urbanists reflect on how they care for existing buildings, social structures, and planet Earth itself. They invite you to grasp the permanence of buildings and grown structures, to plead for careful reimagining and repairing of lived-in spaces and housing situations. They demonstrate that new perspectives in urban and regional contexts can emerge through networked approaches, collaborations for the common good, and concepts that enable civic participation. The strategies offer the circular use of materials and the openness to coming challenges in conceptualizing the building-stock of the future.
The exhibition of the Assocition of German Architects (BDA) is curated by Olaf Bahner, Matthias Böttger and Laura Holzberg.

Participants:
Katja Fischer, Roland Gruber, Dirk E. Hebel, Jörg Heiler, Ayşin İpekçi, Maria Isabettini, Simon Jüttner, Jan Kampshoff, Kamiel Klaasse, Andreas Krauth, Urs Kumberger, Tabea Michaelis, Peter Nageler, Michael Obrist, Ben Pohl, Eike Roswag-Klinge and Verena Schmidt
Publication
The publication "Caring for what already Exists" is published by JOVIS Verlag and is available at the exhibition.
Exhibition design
Marius Busch – ON / OFF and Christian Göthner – lfm2
More videos (in German) and photos of the exhibition and the publication at: www.bda-bund.de/SorgeumdenBestand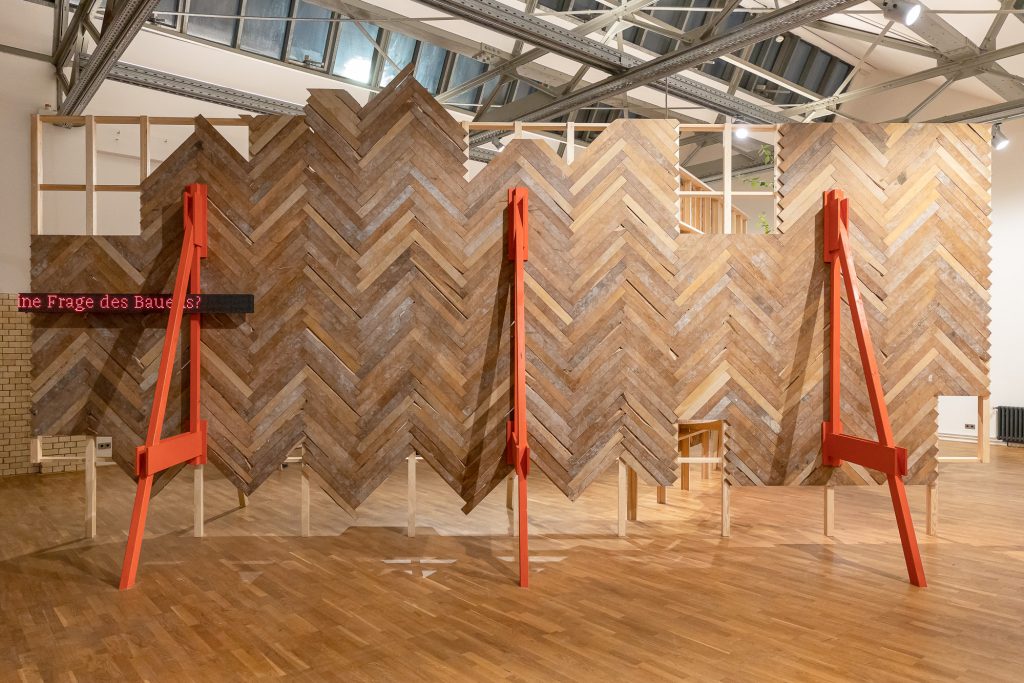 "Caring for what already Exists. Ten Architectural Strategies" is a project in the research programme "Experimental Housing and Urban Development" of the BMI / BBSR and is financially supported by the Federal Ministry of the Interior, Building and Community.